Doubt on Loan
NFTS TV graduation pilot
Directed by Ian Aryeh
Produced by Ian Areyeh
Production design by Jane Brodie
Costume design by Louisa Thomas

"What happens when you put a blindly enthusiastic American with a disneyfied view of English life in charge of a run-down inner city British
library?

Doubt on Loan follows the trials and tribulations of the staff at Shawcross Library and interactive centre with Anglophile and over-enthused American ex-pat Mia, wise cracking Nic Kempster, and goofily affable, but "on the spectrum" Eddie Fineman, as they overcome their warped sense of views and precarious judgments to make their library, friendship and lives work.

In this episode the gang attempt to stage an exciting spectacle for a book reading being held in the library of Philip Dunleavy's Survivors. They think its a zombie apocalypse book and plan to stage a zombie flashmob in celebration. But it's a 9/11 memoir...If only they read the book.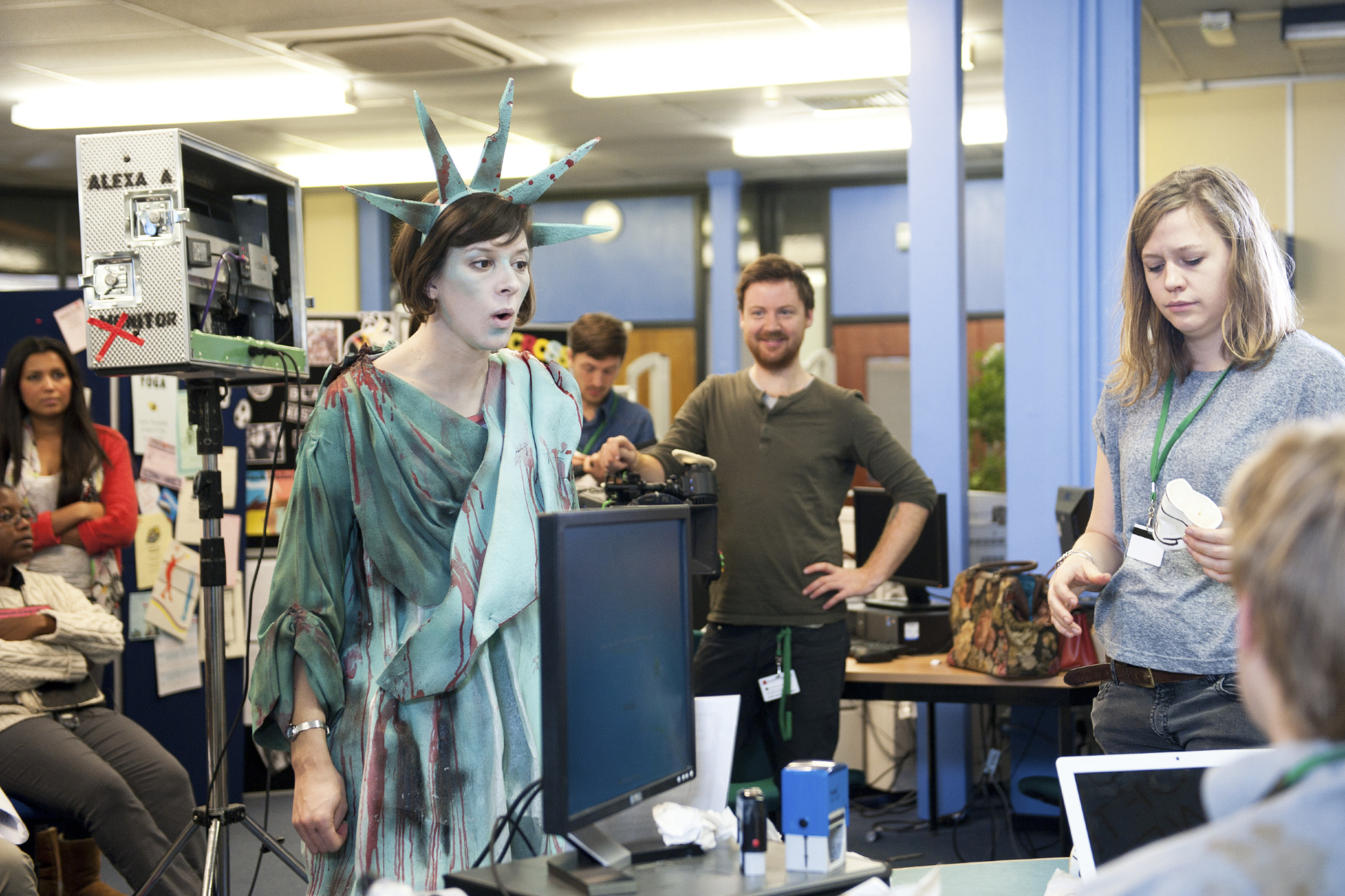 "Doubt On Loan" (Trailer) (c) NFTS 2012 from Ian Aryeh on Vimeo.
CARGO COLLECTIVE, INC. LOS ANGELES, CALIF. 90039—3414